Lausanne Pillar 2- "An Evangelical Church For Every People" Giclee Print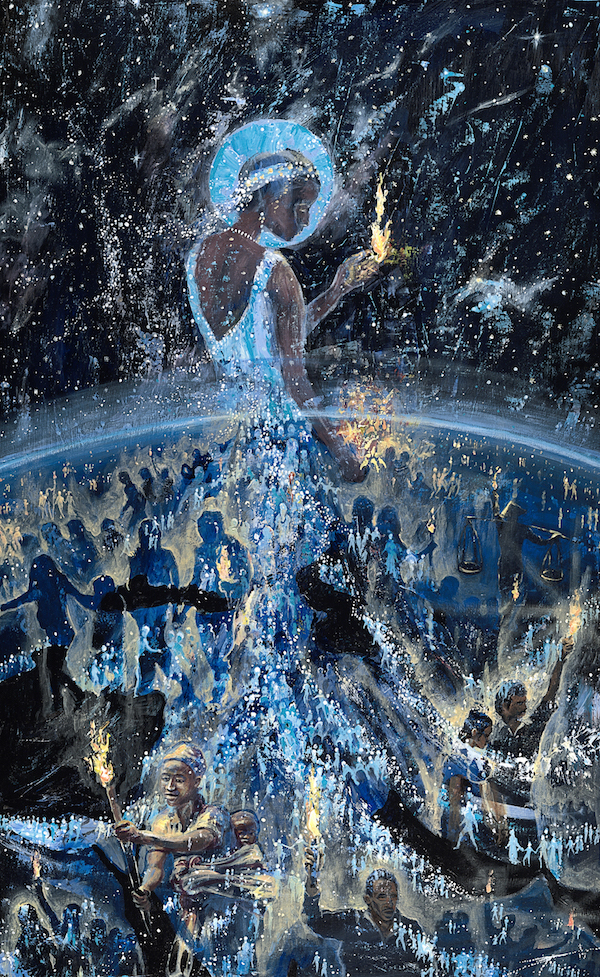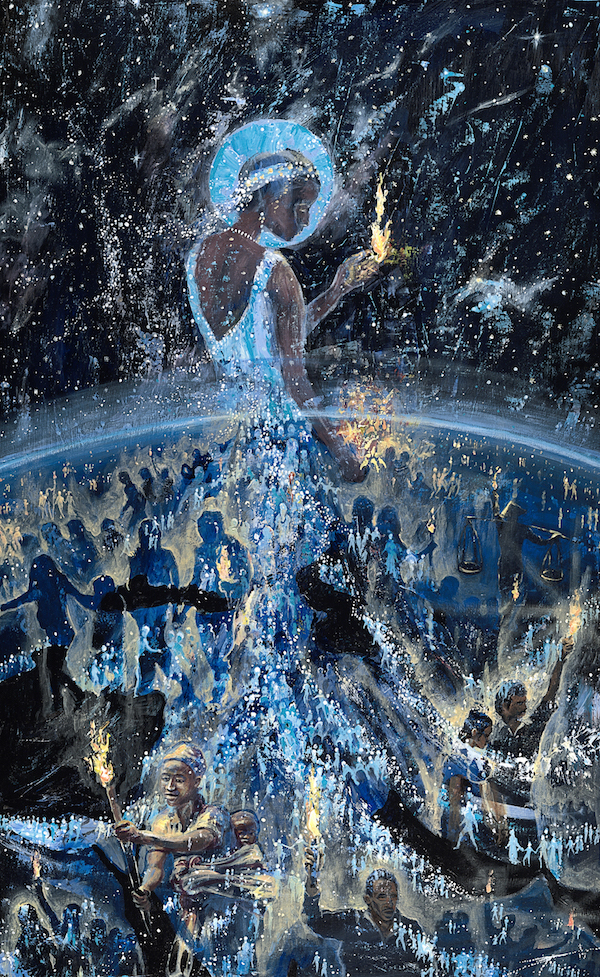 sale
Lausanne Pillar 2- "An Evangelical Church For Every People" Giclee Print
I was commissioned by the Lausanne Movement to transcribe their four pillar vision into a series of paintings: "The Gospel For Every Person", "An Evangelical Church for Every Community", "Christ-like Leaders for Every Church", and "Kingdom Impact In Every Sphere Of Society". This giclee' print is a museum quality reproduction of the original painting of "Pillar 2: "A Christ-like church for every community". Each print is carefully color matched and professionally printed using the highest archival quality materials in a limited, 24 numbered and signed edition. The sale of these 24 prints will fund the painting of the second pillar, "An Evangelical Church for Every People".
The New Testament envisions the fully realized global Church as a spotless bride prepared for her returning Bridegroom, Christ. Standing on the New Jerusalem, this Bride is subtly depicted with her planetary scale feet standing on the literal holy land, holding the flame of the gospel in her hand, while this orange fiery light is born by diverse believers into every corner of the world. As God's Word does not return void, the Bride's gown subsumes untold sparkling blue and white figures of every tribe and tongue streaming in to consummate her fully realized expression. May our passion to see the "whole Church" fully healed, unified, purified, and restored to her identity as the spotless Bride of Christ compel us to carry the whole gospel to the whole world with humility tempered zeal.
The Original Acrylic on Panel Painting was 19.75 x 32"
A new "full size" giclee edition of 100 is available at the original 19.75x32" size of the painting.
The first edition of giclee prints were 13.5 x 22" in a very limited series of 24.
The second edition 12.5x20" print series of 250 is slightly smaller than the first limited edition of only 24 images. Shipping and insuring these larger and costly works flat or even rolled in a tube is a costly endeavor (time and material), so please note the reason for shipping charges and when possible click "no shipping fee" if you are local to me in Charlotte, NC and we can arrange a personal hand off.